Dinosaur Nostalgia
This past Saturday I found myself invited to the rerelease of Jurassic Park in 3D. As any good 80s/90s child might, I immediately agreed to tag along. While grabbing something quick to eat, others began discussing the details of their first experience with the movie. Whether it was in theaters at a slightly too tender age, or reading the book and seeing the movie later on at home, every person at the table had a story to tell about their first time with the Michael Crichton piece.
Everyone except me. Honestly, I have no idea when I saw Jurassic Park, in its entirety, for the first time. Truth be told…I am a huge wuss. I hate scary movies, I have a hard time reading thrillers, and I will probably never willingly sit through an entire episode of The Walking Dead. This was even more true of my childhood, plagued by a terrible combination of an overactive imagination and night terrors.
At the time Jurassic Park came out in theaters, I was seven. Old enough to like dinosaurs, but imaginative enough to think that this storyline could be entirely possible. So where other kids probably begged their parents to see it, I did nothing of the kind. I remember it being a very big deal, but I never asked to go to the theater. I never asked to rent it on video. I never read the book. Even seeing previews gave my brain enough ammunition to keep me up several nights a week.
Eventually, Jurassic Park made its way to television. This is where I believe I finally saw it, though I can't recall when exactly. You know what I do remember? Watching The Lost World in theaters and then having nightmares for DAYS about the Compsognathus pack that eats the girl in the first scene. Ugh.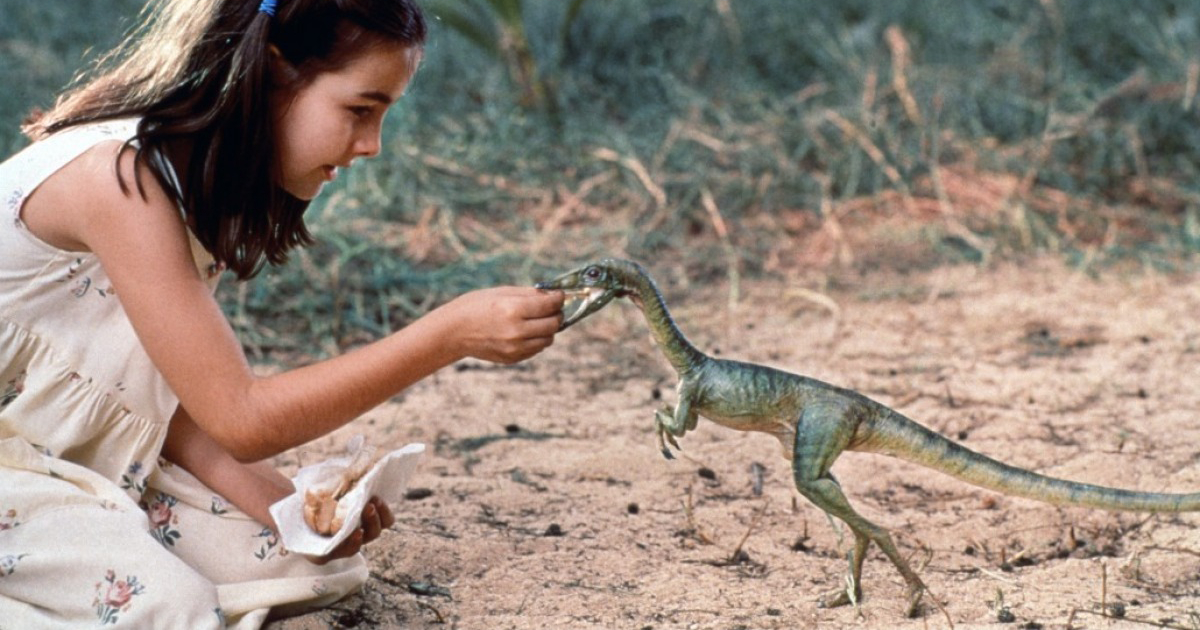 All this aside, when I heard that Jurassic Park would be rereleased in theaters, I jumped at the chance to go. Even without my own iconic childhood experience, I felt a sense of nostalgia about the film. Jurassic Park holds up surprisingly well, if one ignores a few of the technology references. "It's a UNIX system," had Bryan and I giggling through the entire door lock ordeal. The dinosaurs still feel real enough that when the velociraptor jumps through the ceiling, you flinch back a bit farther in your seat.
It seems that after years of flipping by Jurassic Park on television, the story got under my skin. Though I can't recall ever sitting down and going straight through the film, I can quote the movie as though I did. And now, twenty years later, I have my own theater experience to file away with my memories of this movie. The best part is, it's not going to give me nightmares. I hope.